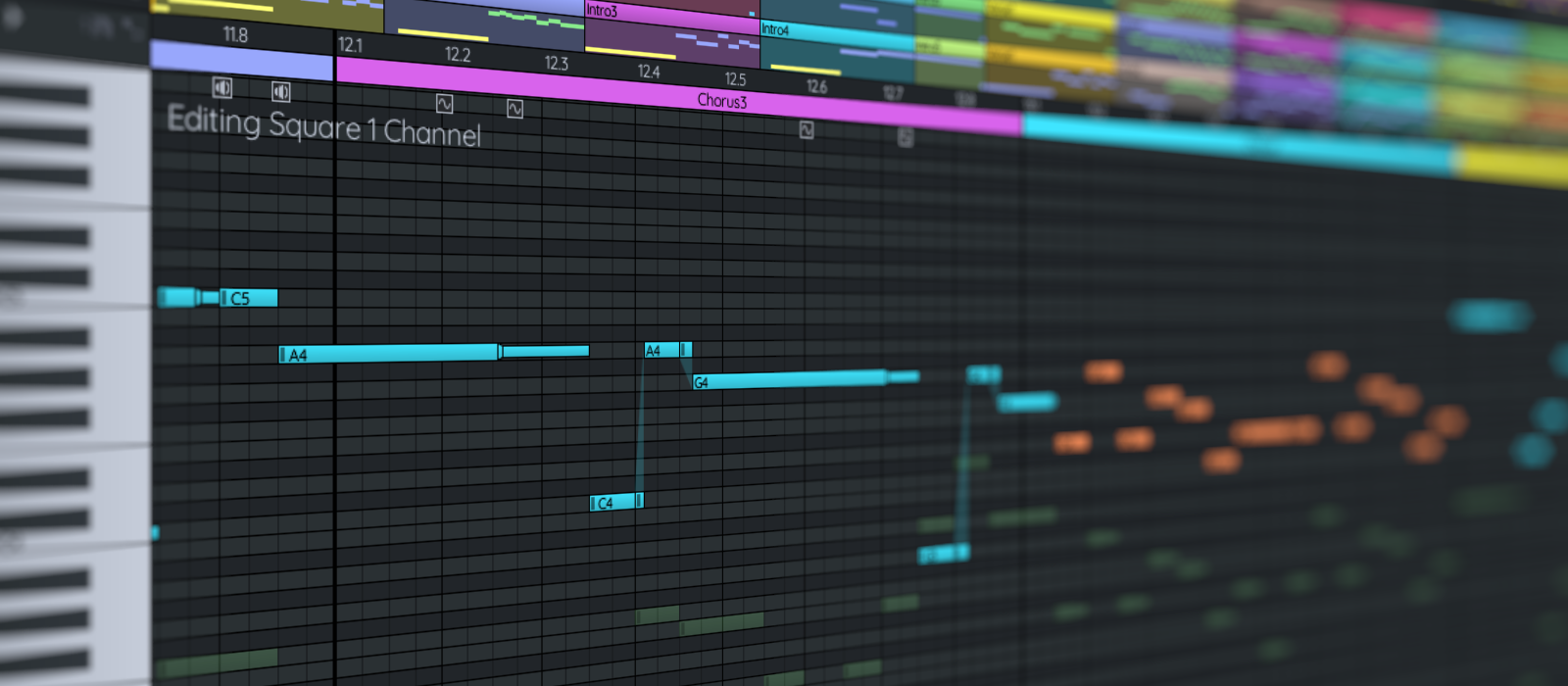 FamiStudio
FamiStudio NES Music Editor
FamiStudio is very simple music editor for the Nintendo Entertainment System or Famicom. It is targeted at both chiptune artists and NES homebrewers.
Fixes in 4.0.4 (Latest hotfix)
Fixed video export when there are more than 32 channels in a project
Fixed drop-down lists requiring double-clicks
Added option for trigger algorithm in oscilloscope export (desktop only)
Fixed files without extensions not displaying correctly in the file dialog on Linux
Fixed drag and drop of files containing unicode characters
Fixed crash when saving with CTRL+S while editing something
Fixed crash when exporting NSF/ROM with instrument containing dashes in their names
Fixed crash when attempting to export a FDS project as a NES ROM
Fixed crash when importing NSF containing non-ASCII characters on Linux/MacOS
Fixed crash when importing some Famitracker modules/instruments with N163 instruments
Added safeguards for import of Famitracker N163 instruments that were generated in forks
Added option for Alt+Right-click zoom gesture (Input section of the settings), off by default
Fixed typos
New features in 4.0.0 (Latest major release)
Revamped desktop version :

Redesigned controls, more similar to mobile version : Context menus, Gizmos, etc.
Based on GLFW using custom drawn widgets, consistent across Win/MacOS/Linux
Getting rid of all dependencies to OpenTK, WinForms, GTK# and System.Drawing in preparation to eventual migration to modern .NET.
Animated GIFs for intro tutorial

More control over sequencer height and ability to hide unused channels on desktop
Support to multiple audio expansions with EPSM
Support for multiple waveforms for N163
Support for single audio expansions for ROM export
Wave resampling for N163/FDS waveforms, import WAV files and adjust period & offset.
Basic NSFe export support, only track names and durations for now.
Improved oscilloscope stability:

Use of emulation-generated triggers when rendering oscilloscope in exported video or in toolbar when previewing instruments.
Improved trigger detection for toolbar oscilloscope when playing a song (using "peak speed trigger" algorithm).

Audio delay effect when exporting video or audio.
Snapping improvements, most notably:

**Alt+1**, **Alt+2**, **Alt+3** and **Alt+4** quickly changes between common snapping values
Hold **Alt** anytime when resizing or moving notes to temporarily disable snapping
Context menu to set snapping to a specific note duration
Option to snap effect values
Latest release trailer
Download
Installation Instructions
On Windows simply download and run the installer (Setup.exe). A shortcut to FamiStudio and the included demo songs will be added to your Start Menu. If you get a warning when installing or if the app crashes when running, please check out the documentation for the fix.
On macOS, download and uncompress the file anywhere and the launch FamiStudio app. The demo songs and included in the zip. The app is unsigned and might require you to ignore a few warning.
On Linux, the FlatHub page contains the instructions, if installing from the ZIP file please read the installation instructions.
Documentation
Please visit documentation page for detailed documentation.
Getting Started on Desktop
Here is a 20min video tutorial that will show you how to create a basic song from scratch.
Getting Started on Mobile
If you are using the mobile version of FamiStudio, please check out this tutorial to get you started!
Source Code
The entire source code is available on GitHub.
Contact & Social Media