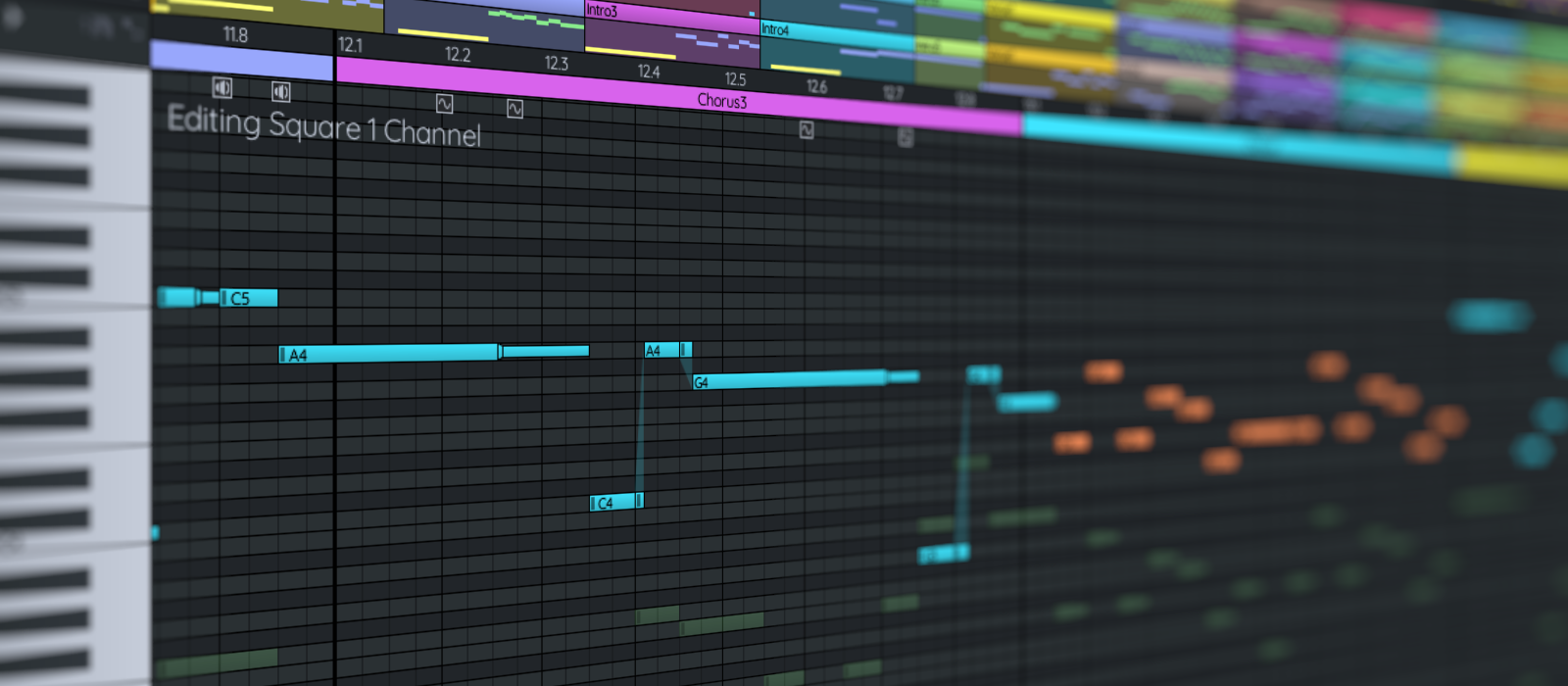 FamiStudio
FamiStudio NES Music Editor
FamiStudio is very simple music editor for the Nintendo Entertainment System or Famicom. It is targeted at both chiptune artists and NES homebrewers.
Changes/fixes in 3.3.1 (Latest hotfix release)
Fixed crash when exporting (or cancelling export) to audio or video
Fixed crash when undo-ing certain manipulations in the Sequencer
Allowing register viewer on Mobile (off by default)
New features in 3.3.0 (Latest major release)
EPSM support
Register viewer (desktop version only)
Delta Counter (Zxx) effect support
Ability to override initial DMC value for each sample assignment
VGM export (Thanks Perkka!)
Bamboo Tracker instruments import (desktop version only) (Thanks Perkka!)
Minor cosmetic changes (ADSR diagrams, tabs in instrument editor, etc.)
CTRL+A selects all patterns/notes in sequencer/piano roll on desktop
Additional selection options on mobile (select note/pattern/all)
Option not to clamp periods/notes to make the app behave more like the NSF driver
Experimental file association on MacOS (Thanks beetrootpaul!)
Tons of small bugfixes (N163 tuning, crashes, etc.)
Latest release trailer
Download
Installation Instructions
On Windows simply download and run the installer (Setup.exe). A shortcut to FamiStudio and the included demo songs will be added to your Start Menu. If you get a warning when installing or if the app crashes when running, please check out the documentation for the fix.
On macOS, download and uncompress the file anywhere and the launch FamiStudio app. The demo songs and included in the zip. The app is unsigned and might require you to ignore a few warning.
On Linux, the FlatHub page contains the instructions, if installing from the ZIP file please read the installation instructions.
Documentation
Please visit documentation page for detailed documentation.
Getting Started on Desktop
Here is a 1h video tutorial that will show you how to create a basic song from scratch.
Getting Started on Mobile
If you are using the mobile version of FamiStudio, please check out this tutorial to get you started!
Source Code
The entire source code is available on GitHub.
Contact & Social Media